JFYNetWorks Podcast Now Widely Available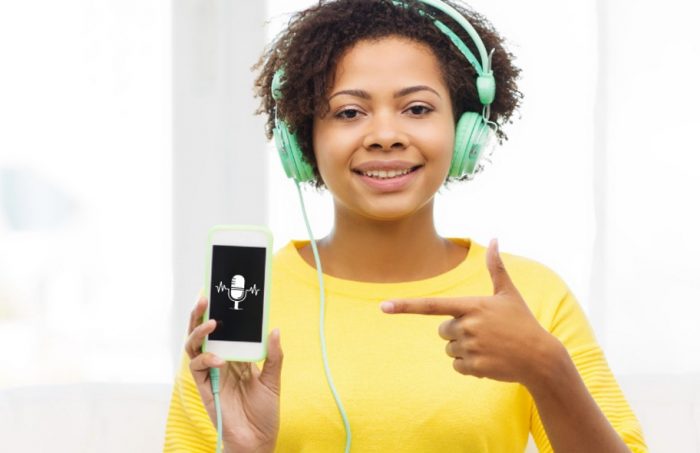 JFY on your favorite podcast streaming services
JFYNetWorks is pleased to announce our monthly podcast is now available on Spotify, Pandora, Google Podcast, iHeart Radio, PodBean, TuneIn, and JFYNet.org. JFY's podcast focuses on timely educational topics, with guests including educators, students, administrators, and content-specific experts who provide insight on a variety of issues. Recent podcasts have included an analysis of Amanda Gorman's The Hill We Climb; highlights from an early college information session held virtually with partner institutions BMC Durfee High School in Fall River and Bridgewater State University; and perspectives from educators and students on online learning platforms.

Podcasts have fast become an effective way to reach a target audience and provide well-timed discussions on matters of importance to a specific group of listeners. The convenience and ease of access has led to massive growth of the industry. According to the site https://www.podcastinsights.com/podcast-statistics:
50% of all US homes are podcast fans (Nielsen, Aug 2017)

55% (155 million) of the US population has listened to a podcast (Infinite Dial 20)

37% (104 million) listened to a podcast in the last month (Infinite Dial 20)

24% (68 million) listen to podcasts weekly (Infinite Dial 20)

16 million people in the US are "avid podcast fans" (Nielsen Q1 2018)
JFY is excited and proud to expand our podcast to new and larger audiences, providing a platform which will allow us to continue our contribution to educational conversations, and provide in-depth analysis on subjects important to all who have a stake in the state of education, which includes just about everybody.
The JFYNetWorks June podcast will feature Dr. Michelle Holmes as she discusses how widespread vaccination for COVID-19 will have a positive effect on school openings in the fall. Dr. Holmes also addresses many questions that are on the minds of students, parents and teachers, including the safety of extra-curricular participation by students and whether mask-wearing will be the norm in schools next fall. In addition, she addresses the issue of inequities and disparities in the vaccination process, especially in the early days of vaccine availability.
Dr. Holmes is a graduate of Harvard's School of Public Health, Harvard Medical School, holds a Ph.D. in Public Health (Epidemiology) from Harvard's School of Public Health and has over 39 years of experience in the field. Dr. Holmes is currently an associate professor of medicine at Harvard Medical School, an associate professor of Epidemiology at Harvard's School of Public Health and is the author of numerous studies and journal articles. She is the co-creator and co-Principal Investigator of the Africa/HSPH Partnership for Cohort Research and Training (PaCT) project, designed to study and prevent chronic disease, especially in women, across Nigeria, South Africa, Uganda, and Tanzania.
We hope you will tune in to our June podcast, available for download on June 24th.
Do you have a suggestion for a JFYNetWorks podcast topic? Email your idea to info@jfynet.org
---
HOW ARE WE DOING? In our pursuit to serve up content that matters to you, we ask that you take a couple of minutes to let us know how we're doing? Please click here to be navigated to our JFYNet Satisfaction Survey. Thank you!
---
JFYNet Podcast Now Streaming on…