Dr. James Weaver of NFHS, Importance of Extracurricular Student Activities, AUGUST 2020 Podcast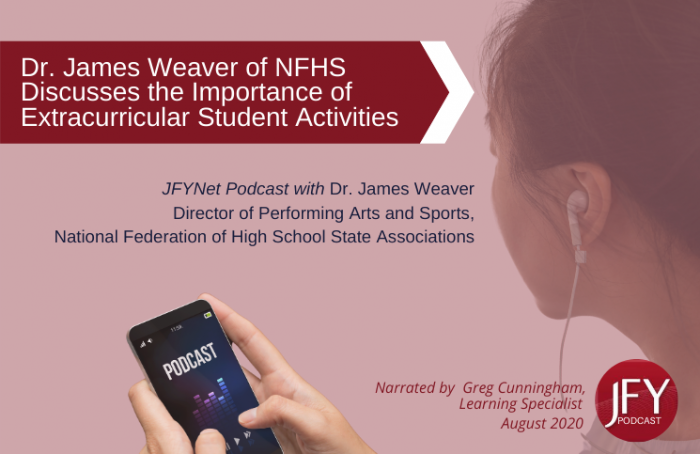 Dr. James Weaver, Director of Performing Arts and Sports
AUGUST 2020 PODCAST – This podcast features Dr. James Weaver, the director of performing arts and sports of the National Federation of State High School Associations. Based in Indianapolis, Indiana, the Federation is the national leader and advocate for high school athletics, as well as fine and performing arts programs. Dr. Weaver has been the director of performing arts and sports for the past four years. In this interview, he discusses the importance of extracurricular activities for students, his own involvement in high school and college activities, how organizations are navigating during the Covid-19 era, and the groundbreaking preliminary results from a study of aerosol spread during performing arts activities.


Click here for a transcript of this podcast.
---
---

HOW ARE WE DOING? In our pursuit to serve up content that matters to you, we ask that you take a couple of minutes to let us know how we're doing? Please click here to be navigated to our JFYNet Satisfaction Survey. Thank you!