Tips and Tricks for Summer Reading
There has been a lot of talk about learning loss, and now that summer is here, parents are concerned about the summer slide. How much do students really lose during the summer? What can we do about it? What are some effective anti-loss strategies? How can students have fun and build reading skills at the same time?
There is a lot of evidence that summer reading helps students maintain skills from the school year; but there are guidelines for success. Some literacy experts maintain that daily reading is essential during the summer for skill retention because the brain is like a muscle–it needs regular exercise to keep in shape. A study that tracked students from elementary school through adulthood discovered greater progress in vocabulary, spelling and math for students who read beyond school requirements.1</sup
A frequently cited study by Richard Allington and Anne McGill-Franzen followed elementary school students for three years. They concluded that children who do not read in the summer lose two to three months of reading development, while kids who do read gain a month of reading proficiency. This creates a full year gap every two or three years for kids who don't read in the summer.
2
Students in the study were brought to a book fair before school ended. Allington and McGill let them choose their own books. They found that ownership was a key to success. It's no secret that student familiarity and interest enhance comprehension and retention. Allington and McGill also found that summer reading was more effective than summer school.
There's no downside to summer reading. Lifelong reading is a great habit to develop. Student choice is important but try and guide readers to select a book that matches their reading level. 

One easy way to find a book's level is to look the book up on Lexile, Find A Book. But remember, interest aids comprehension and the desire to read; so allow for choice. We want students to pick books that interest them, but picking books above their reading level can be frustrating and impede gains.
Don't underestimate the power of interest. Many years ago, I had a very reluctant student. One day I gave him a reading book called Topics from the Restless. He read the selection about a professional hitman. He was so intrigued that he read some other passages.  Almost overnight this student became interested in reading. That's why it's so important to connect reading with personal interests. (I do hope he didn't become a hitman.) For example, if a person likes video games, fantasy books or war books might be appealing.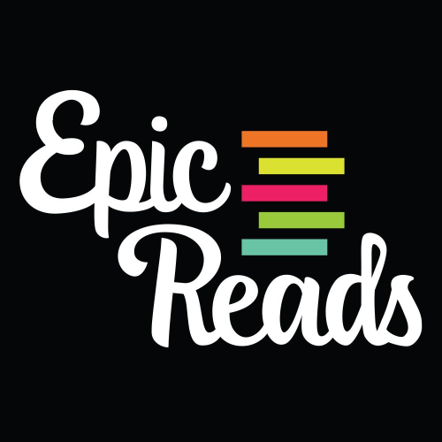 Even if a student doesn't show measurable gains compared to classmates, there are many skills that reading can build.  Characters in books, fiction and non-fiction, often face challenging situations.  Reading about people dealing with adversity helps readers see that everyone has ups and downs.  Seeing people in books overcome challenges provides encouragement and builds a foundation for dealing with difficult situations in real life. Reading also helps develop critical thinking and writing skills. Students become better writers when they gain vocabulary and observe how writers express themselves. A child who reads 20 minutes daily at home will come across approximately 1.8 million words annually. (Top 10 Reasons Why Summer Reading Is Essential For a Child's Success!)
Ask your child how a character handled a situation and what they thought about it. Have your child show you a particular sentence they liked in a book. Although it's great modeling for you to read the book too, you can always read summaries online so you can discuss the book with your child. Reading also helps improve concentration because you can't think about anything else when you're reading.
That's enough about why reading is so beneficial. It's summer and school is out, so what can you do as a parent or student to improve reading skills? One thing you can do as a parent is provide incentives. Tell your child that you will give her/him a gift certificate at the end of the summer for having read a certain number of books. Bookstores are another resource for free books. There aren't as many Barnes and Noble stores as there used to be, but they do have a summer contest. The rules are simple. You read any 8 books on the list in your grade range, fill out the journal with the title and author, and write about your favorite part. Bring the journal in to the store by August 31st for a free book. This is the link to the list and the form. It's also available in Spanish.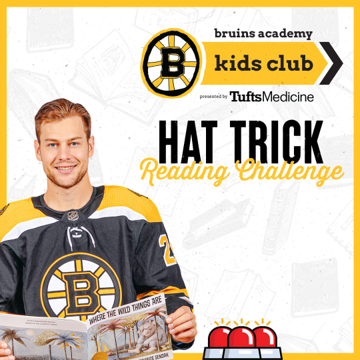 There are copies of magazines in the library and cheap copies at used bookstores. There are also many magazines online on just about any subject you can think of. Even if online sites don't allow unlimited access, you can usually read 5 to 10 articles a month without a paid subscription. You might even start with a song. Tell your child to pick a song and analyze it. Genius.com is a great place to view lyrics with annotations. When the musical Hamilton first came out, composer Lin Manuel Miranda contributed to the annotations.
Audiobooks and podcasts are both great ways to learn new things. If you have a younger child or struggling reader, get the audiobook and the book. You can get both from a library. Listen together and have your child follow along with the reading. With a teen, try a popular contemporary book like All My Rage (Sabaa Tahir). An audiobook is available and there are many podcasts about the book, including interviews with the author. Listen together and discuss chapters or events. Encourage your child to write and express her/his feelings about characters or anything related to the book. Get the whole family involved if you can so that everyone can discuss the book.
Don't forget your local bookstore. Although Amazon has made bookstores less viable, many are still thriving. Bookstores have activities for people of all ages. There are events, book clubs, author lectures and more. Check out what's available near you.
If your child has access to a laptop or tablet, help her/him make a book about summer experiences. Your child can make a web page about summer experiences. Maybe she/he got a summer job. Maybe her/his co-workers were unique and many interesting people were encountered at work. Maybe your child visited relatives in a town away from home. Whatever the experience, have her/him make a document or PowerPoint about the experience. She/he can add images and text. This exercise involves both writing and presentation skills. Even if you are staying home this summer, try reading a book that takes place in another country.
Here are some books for teens set in other countries:
Doerr, Anthony. All the Light We Cannot See. Find a picture of Saint-Malo, France, a walled city, or research about World War II (880 Lexile)
Torres Sanchez, Jenny. We Are Not from Here. Migrants escape from Guatemala (non-fiction, middle school level).
Tahir, Sabaa. All My Rage. Learn about Pakistan and being an immigrant in America (high school reading level).
Park, Linda Sue. A Long Walk to Water: Based on a True Story. Read about two people in Sudan that face many hardships. (720 Lexile).
Chee, Traci. We Are Not Free. A novel about Japanese American imprisonment during World War II (860 Lexile).
Even if you don't travel or want to read about other countries, read a book like The Tiger Rising. Visit a zoo or circus and talk about what it means to be an animal in captivity.
Books can be expensive, but don't let cost prevent you from reading because there are free resources. The National Education Association has a curated list of resources presented by
NEA's Read Across America
. This website has places to get books, access to e-books, audiobooks, and Read Alouds. All these resources are free or low cost.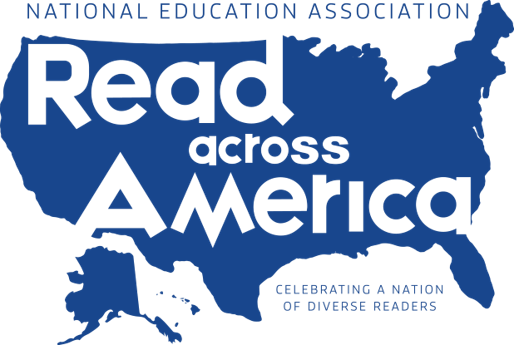 What can you do with your friends? Group reading can be a fun activity. Even though kids might want to spend the summer learning all the dance challenges on TikTok, a reading group can be fun. Pick a book that has been made into a movie so you can complement your reading with watching the movie and compare the two. Try to meet regularly throughout the summer and discuss the books and projects you will create related to the book. Find a fun place to meet. You could pick a place like an ice cream shop if you go during a quiet time. If your friends don't want to form a group, join a book club on TikTok or Instagram.
Maybe you like acting: choose a play. If you read the play, you can combine your love of acting with reading. It would be ideal if there was a play coming to your town and the script was available. You could take turns with your friends acting out scenes. Everyone could discuss the characters and their motivations. What led them to make the choices they made? How do their actions drive the plot? You can have fun, improve your reading and speaking, and sharpen your literary analysis all at the same time.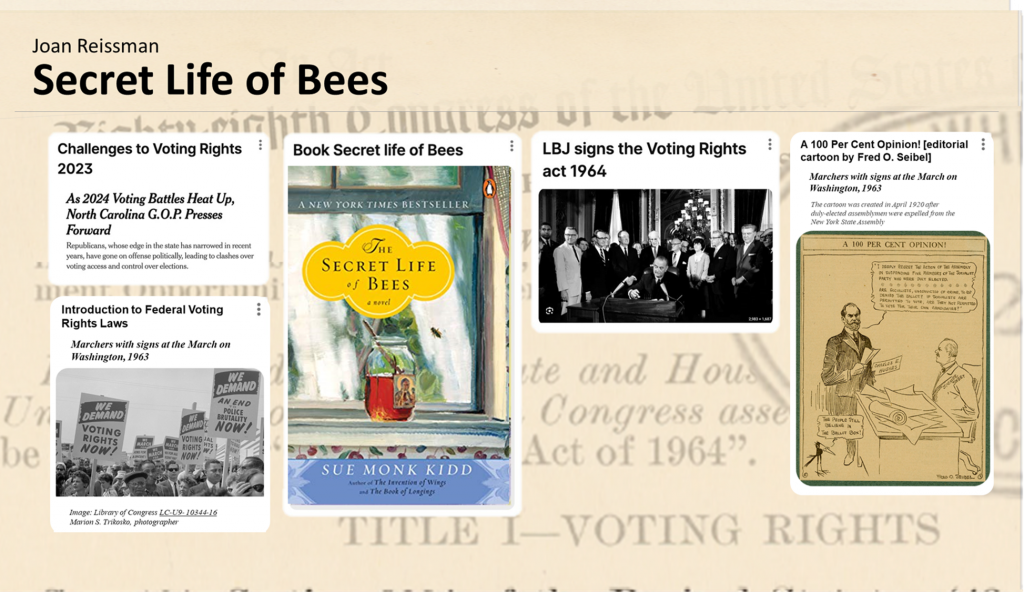 –>> One book that would work well for group work is The Secret Life of Bees. This book by Sue Monk Kidd is a popular book and a successful movie. You can even write a song or act out scenes from the movie using the screenplay. This book works well because you can compare the book and the movie. The book takes place in 1964 when President Johnson had just signed the Voting Rights Act. This would be an opportunity for students to learn about history and connect the history to current events concerning voting rights.
If you're feeling creative, make a Padlet, a short video on YouTube or TikTok, or use Flipgrid (now called Flip) for an interactive video. Look at the Padlet above and see how easy it is to make a quick and creative representation of a book. 
Whatever you do, parents, try to help your child discover that reading is fun. Some kids think reading is like being sent to your room without dinner. Try and make reading engaging and even exciting so that students develop a lifelong practice that will transport them to unimagined worlds and make them better thinkers.
It's something to think about.
Joan Reissman is a JFYNetWorks blended learning specialist and a lifelong reader.
1 https://study.com/blog/why-is-summer-reading-so-important-for-kids-success.html
2 https://news.utk.edu/2010/07/21/ut-experts-summer-reading/