JFYNet Program Prepares Students for College and Career
by Cathie Maglio, Blended Learning SPECIALIST
As a Blended Learning Specialist at JFYNetWorks, I go into schools and work with teachers in their classes to prepare students for college, a career, or the military by strengthening their skills in math and reading.
The JFYNet program consists of administering diagnostic assessments to measure each student's skill gaps and then assigning an online instructional curriculum to respond to the identified needs. We use the same assessments and placement levels that community colleges use as our standard. After all that is done my job is to monitor online activity and work with the teacher to make sure that each student is making the most progress possible. I do that by visiting the school on a regular basis and communicating with teachers via email between visits.

I enjoy this work because I get to experience a variety of school settings, work with teachers with different teaching styles, and interact with students who have widely varied levels of math and reading skills. Each school and class poses a unique challenge.
One of my schools is a large vocational school. This school used the JFYNet program as an Educational Proficiency Plan (EPP) for students who had not reached Proficiency or Needed Improvement on the MCAS. The students needed to complete the JFYNet curriculum to receive a diploma at graduation. Students worked independently and I kept track of their progress on line. I would go to the school at least twice a month to consult with teachers and administration and to help students who were having difficulty. Since this school was doing math, my specialty, I was able to give instructional assistance. . The challenge here was to motivate students to complete their assignments. Some didn't get serious about completing their EPPs until May, when graduation– or non-graduation– was upon them. It was frustrating in October, January, and March, but I was happy and tremendously relieved when they all finally completed their EPPs and received their diplomas!
Many students don't realize that they will need to use math in their chosen professions. For example, students in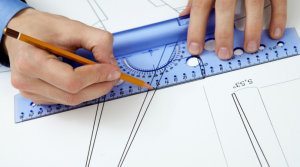 the Culinary Arts program will be adding and multiplying fractions when increasing or decreasing a recipe or determining how many ounces of an ingredient will be needed to serve a certain number of people. Students in Construction will be reading blue prints and will need to use multiplication, division and fractions to calculate actual measurements from scale measurements.
My other schools used the JFYNet program for College and Career Readiness. Most of the students were planning to go to college, some were going into the military, and others were planning on going directly to work.
The part of my job I enjoy most is getting to know the students. I was talking with one senior in a math class about his college plans. He commented that he did not know why he was doing the math program. He thought he was not going to need it in college because he planned to study Criminal Justice and Psychology. I told him that he needed to know statistics for psychology and his jaw dropped. I went on to inform him that in psychology, you need to know how to interpret test scores and read graphs and tables. He was astonished to learn that math was involved in his chosen profession.
Many students plan to pursue nursing as a career. Nurses use math all the time to calculate how long it will take for medication to be administered intravenously and set the IV machine for the correct rate, and many other applications. And their calculations have to be correct!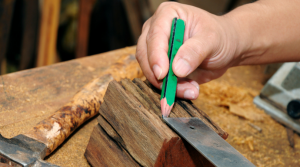 Students planning to work instead of going to college will also need math. A bank teller, obviously, deals with money every day. The teller must be able to add, subtract, multiply and divide. A calculator may be used but the teller has to have enough number sense to know when a mistake has been made. Plus the teller must know which operations to use.
There is not a career or profession that does not involve math in some way. We use math every day without even realizing it. At the deli counter in the supermarket, I heard a woman ask for half of a half pound of pastrami. Had this woman known fractions, she would have asked for a quarter pound. I hope she knew how to count her change!
It goes without saying that math is needed to manage personal finances including health care. As this aspect of life becomes more and more complicated, and individual responsibility increases, math becomes a critical life skill.
Beyond calculation, the reasoning skills learned in math can be applied to other areas of life. Educators need to instill in their students the fact that math is more than just an arbitrary school requirement. In our complex society, math is a basic survival skill.