Announcing Launch of JFYNetWorks Redesigned Website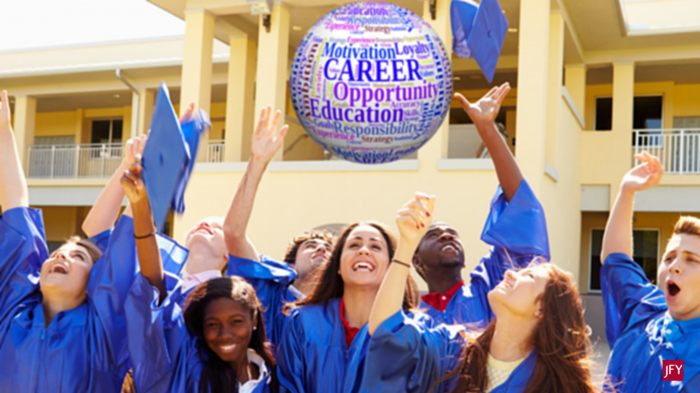 Announcing Launch of JFYNetWorks Redesigned Website
By: Patti Parisella, JFYNetWorks Fiscal Director
JFYNetWorks is pleased to announce the launch of its redesigned website, www.jfynet.org. We invite you to explore the site to learn about how we use blended learning to help high school youth build skills for college and careers.
As you navigate the new site, notice that the home page provides easy access to recent blog posts and a donation form. Please read about JFYNetWorks' mission to create opportunity through blended learning on the "About Us" page. "Our Programs" describes the many ways JFYNetWorks makes a difference in students' lives by working closely with schools to bring online resources into the classroom and empower teachers to customize instruction to the individual needs of their students.
Other new features include:
• Improved navigation with quick links to dive deep into the website directly from the home page
• Easy- to-use dropdown menus with updated information about JFYNetWorks programs and their impact
• Fully responsive design suitable for the device and screen size of your choosing
Posts are organized for easy reading on our new blog. Blog posts provide updates about JFYNetWorks and our partners and students. The new site makes it easy to connect and share JFYNetWorks with your own online community through social share buttons.
Donations to JFYNetWorks can be made on a one-time or monthly basis on the new, easy-to-navigate donation page. If you have a Donor Advised Fund, you can make a charitable grant to JFYNetWorks through your advisor or through the DAF direct link located on the Donate page. JFYNetWorks is committed to protecting your privacy. You can be assured that your personal and financial information will be processed confidentially and securely. Click on Privacy Policy for more information on our security.
Our website will always be a work in progress. We will continue to expand our online content to bring you relevant information, so we encourage you to bookmark it, check back often and connect with us on Facebook and Twitter to stay up to date on JFYNetWorks' evolving innovations in blended learning.
We would like to thank Common Impact, the nationally-recognized Boston-based non-profit problem-solver that connects corporate employees to non-profit organizations to tackle community challenges. They connected us with the John Hancock Community Action Learning Project which sent us a team of smart, creative, skilled, hard-driving, delightful geniuses who worked tirelessly with us on this website redesign. We enjoyed every exhausting minute of our collaboration. We can't thank them enough.
Now, please enjoy our new website.