Giving students a voice leads to engagement.
by Joan Reissman
As teachers, we want our students to get the most out of learning time. In order to learn, they need to be engaged. Making online lessons dynamic and giving students a chance to interact and have a voice are key elements in generating excitement about learning. Many free supplemental programs help make learning more engaging. This blog post will provide some tips and suggestions for quick tools a teacher can use to give students a voice and make the curriculum more dynamic. Of the many products on the market, I am highlighting tools that are easy to use and incorporate in lessons.

Edpuzzle is a simple way to augment a reading lesson. It's free. Students can watch videos that introduce or provide background for an online reading lesson. Teachers can create their own questions or use the questions included in the Edpuzzle videos. Students cannot move forward in the video without answering the questions. You can use the embedded pre-set questions or create your own multiple choice and open-ended questions. In the example below, students watch a video and then answer the questions before they move on in the lesson.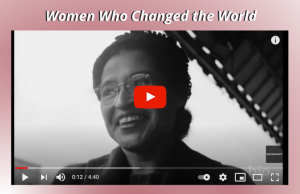 Log into Edpuzzle – and complete Rosa Parks assignment
for background on the Montgomery Bus Boycott in Edpuzzle.
After students watch this video and answer the questions, they can do the online reading and answer more questions.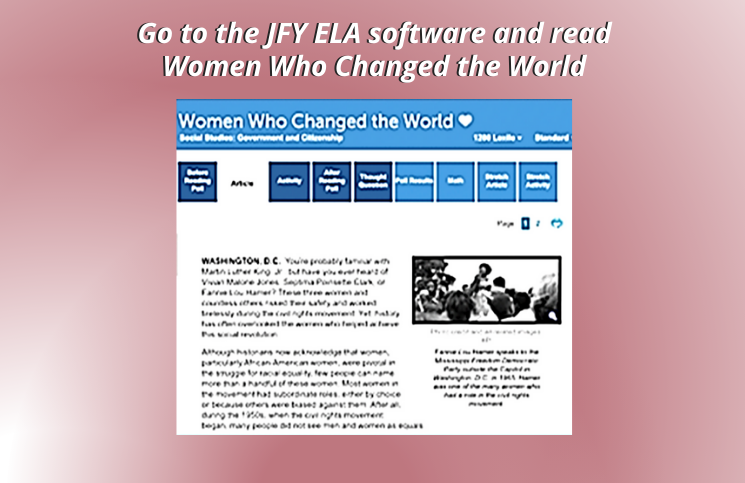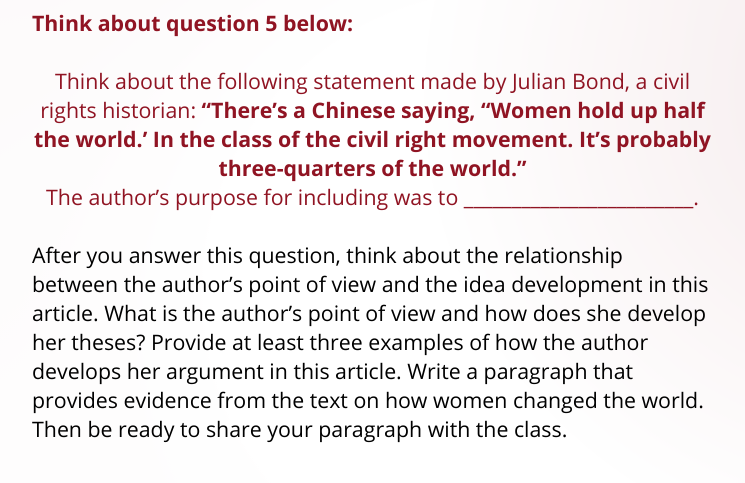 Students read this article in JFY's software and answer the questions. That prepares them to develop their ideas in a class discussion. The questions at the bottom are thought questions. Students can respond with a short essay and/or discuss their ideas in class.
A good way to encourage thinking about reading, improve critical thinking, and develop persuasive writing is to create a debate structure for your class through kialo. Choose some readings that address multiple sides of an issue. After the students have read the assignments, set up the debate structure in . Make sure you use kialo.edu so the debate is restricted to your class. Otherwise, it will be open to anybody. Teachers can create a free account in kialo and invite students to join.
Here are two examples of different methods of social protest.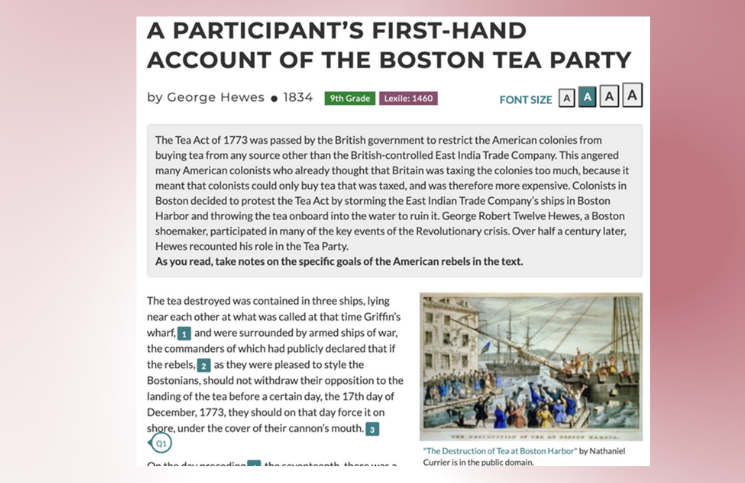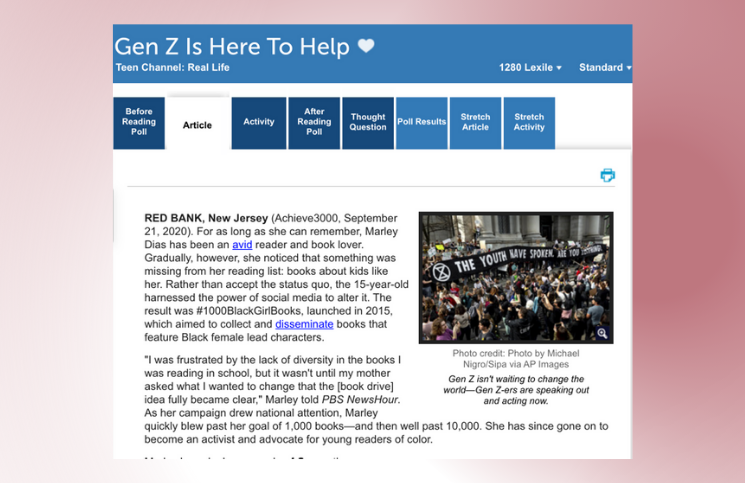 After students read and compare these two assignments from JFY software showing different ways to address social change, create a debate for them in kialo. You can choose a single thesis or have students debate multiple ideas at the same time. The single thesis option poses one question. With the multiple theses option, you can ask a question and have students respond in a variety of ways.  It's up to you.
In kialo you just create a discussion and pose a question for students to respond to. Students will develop critical thinking skills by taking sides on the question you choose. Teachers can comment on student responses.  The teacher can also allow students to comment on each other's arguments.  You will need to monitor responses carefully if you choose this option.
Below is an example of how a debate looks on kialo. Students have to pick a position and write about what statements or evidence support their arguments. Kialo will help your students think more critically about the reading material.  It will also help them hone their skills in persuasive writing.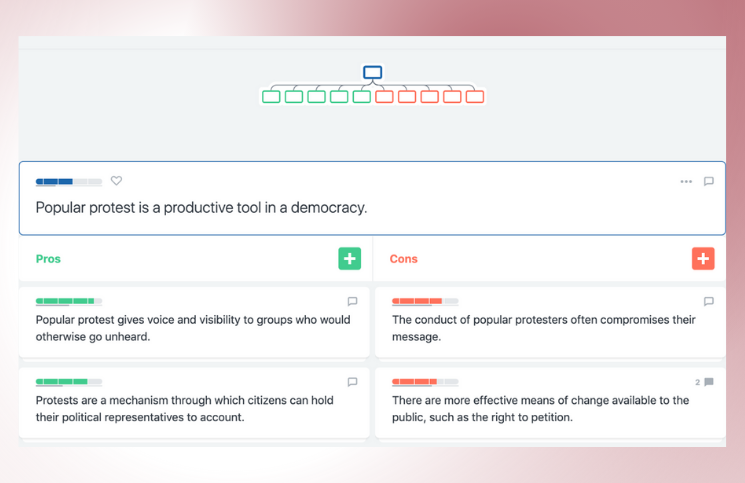 Giving students a voice is very important for engaging them in learning.  One way to do this is to have them record a video response in Flipgrid.  Flipgrid is a great way to get students involved in processing the concept you are trying to teach.  Give them an assignment in JFY's math software.  After the students finish the assignment, have them pick one problem. Then have them write the steps on paper and make a video of their explanation. Students with more advanced media skills can make a video of the problem while they are doing the work as they record their screen with narration. Teachers can control posts and require teacher approval before student responses appear. Here is a sample problem and an explanation from JFY software.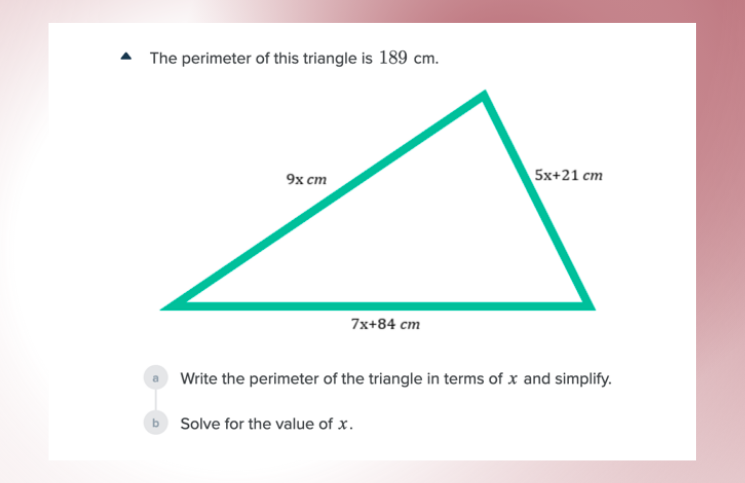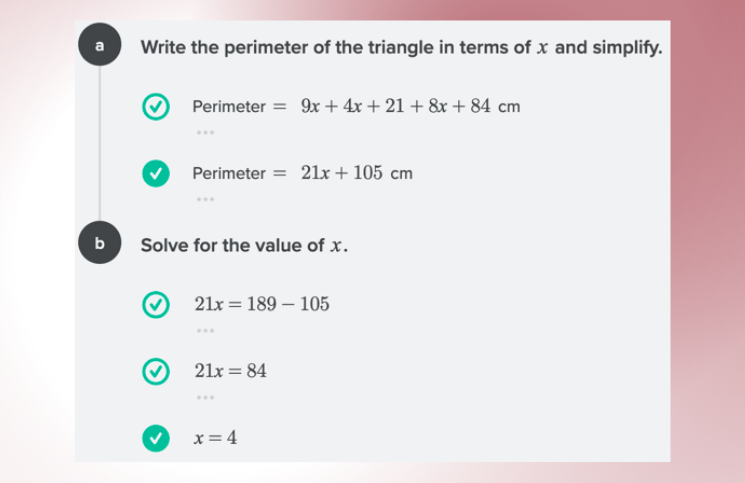 When students respond, they record their videos and snap a selfie.  The teacher will see a page that looks like this: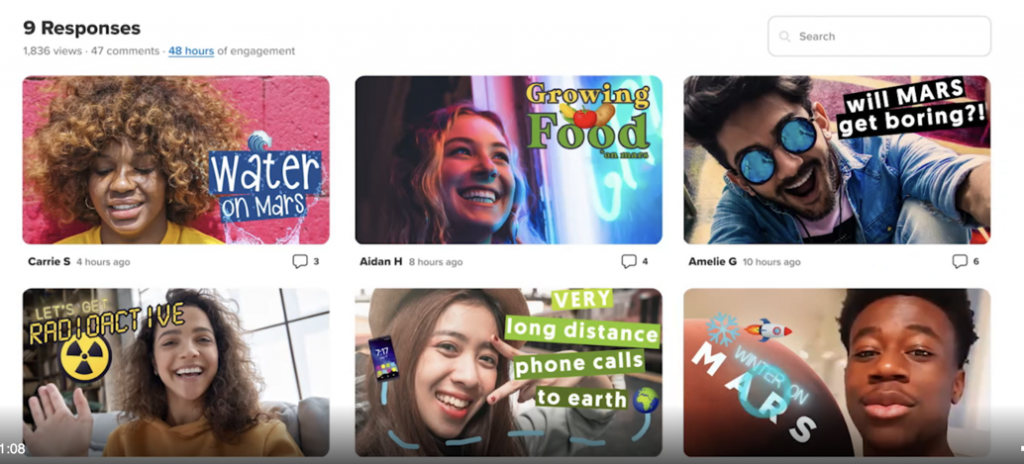 Another tool that enables students to express themselves with creative responses is Padlet. Padlet allows students to show their work in a variety of ways.  Though not quite as snazzy as Flipgrid, it gives students many ways to respond. You could use Padlet for math in the same way you use Flipgrid. Have students pick a problem and explain it and then show how math applies to real-life situations.  Padlet provides options for students who aren't comfortable with verbal responses.  This is especially good for students who are shy about video or uncomfortable speaking. In the Padlet below, students give a variety of real-life examples for a math concept. The topic is slope.  They have done a math assignment; now they can provide real-life examples through videos, math problems, or everyday situations.
This student-made video explains a math problem. Another student takes a video from YouTube and shows how slope applies to skiing as the skier goes down the hill, with an accompanying math problem.  Another student supplies an image of a stairway where slope comes into play.  As you can see, there are many opportunities for students to use their verbal, visual and math skills.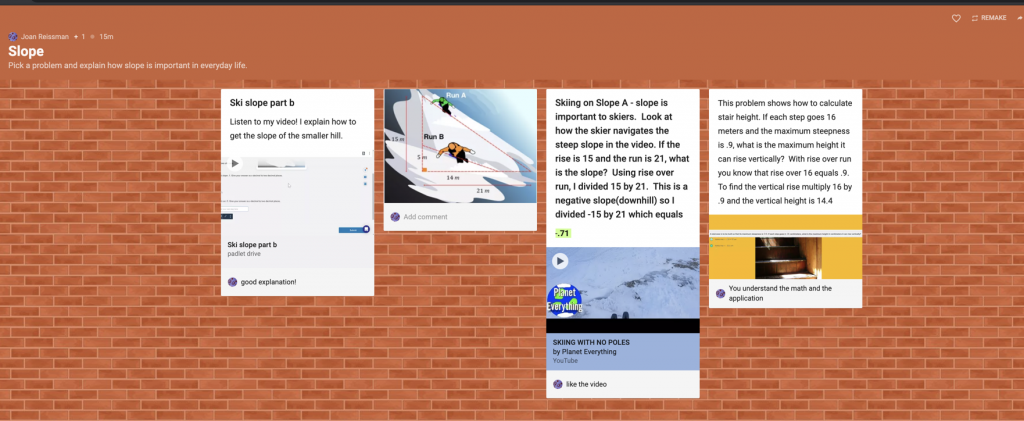 If teachers incorporate some of these simple tools into daily lessons, students will be more excited about class assignments.  They can use their creativity and feel comfortable about participating because they can edit before presenting—actually, another form of critical thinking. The possibilities are endless.
These tools foster creativity and rigor while giving students a voice. You know your students and you will find what works best for them.
---
Joan Reissman is a veteran JFYNet Learning Specialist
Other resource tools authored by Joan can be found here.
---
HOW ARE WE DOING? In our pursuit to serve up content that matters to you, we ask that you take a couple of minutes to let us know how we're doing? Please click here to be navigated to our JFYNet Satisfaction Survey. Thank you!