Giving Thanks in a Socially Distanced Year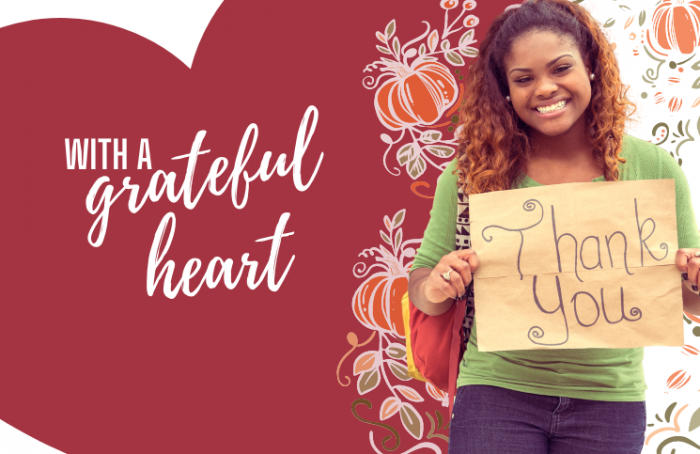 by Gary Kaplan
This will be a Thanksgiving like no other.
Our customary rituals of gathering and sharing will be at best constrained, at worst cancelled. The very idea of social distancing is antithetical to the spirit of the season.

But thanks has many dimensions. Even in our current global health crisis, we can find occasion for thanks. Consider the selflessness and dedication of our health workers who put their own lives at risk to help save the lives of others. Just as much as the "greatest generation" who answered the call to World War II, these doctors, nurses, medical technicians, ambulance drivers, maintenance crew members and countless others are demonstrating every day and every night what service to others means. In the fractured, antagonistic state of our polarized society, their selfless behavior demonstrates that the bonds of social cohesion can still be activated.
The rapid emergence of a Covid 19 vaccine is another cause for thanks. Readers who remember the polio epidemic of the early 1950s and the miraculous deliverance of the Salk vaccine are experiencing déjà vu. Once again, faced with an existential threat, human creativity has risen to the challenge. Human creativity has always risen to the existential challenge. QED: Here we still are. Existential challenges are accumulating and gathering increasing gravity. This current scientific triumph gives hope that the power of human creativity will prove equal to the scale of our other looming challenges.
In the field of education, the Covid shutdown has pushed us to find new ways of teaching and learning. Technology, a constant example of human creativity, has provided the tools that are being used by teachers, students, parents and all strata of the education enterprise to invent new ways of communicating in the expanded online classroom. Though not as immediately lifesaving as medical care and vaccination, education can claim existential status as the fundamental culture-defining and socially unifying process. Education establishes norms and values as well as imparting practical skills. In this time of social fragmentation, now aggravated by enforced social distancing, online education performs a convening and bonding function that may be even more crucial for our post-virus recovery than academic skills. Digital cohesion may offer an antidote to the alienation of social distancing.
In these fragmented times, we are more appreciative than ever of the creativity and commitment of the extended community of educators, to whom we give our heartfelt thanks.
Gary Kaplan is the executive director of JFYNetWorks
---
To learn more about JFYNet's Connected Learning Solutions click on the button below:

---
HOW ARE WE DOING? In our pursuit to serve up content that matters to you, we ask that you take a couple of minutes to let us know how we're doing? Please click here to be navigated to our JFYNet Satisfaction Survey. Thank you!