'Origins of JFYNetWorks' with Gary Kaplan, Inaugural Podcast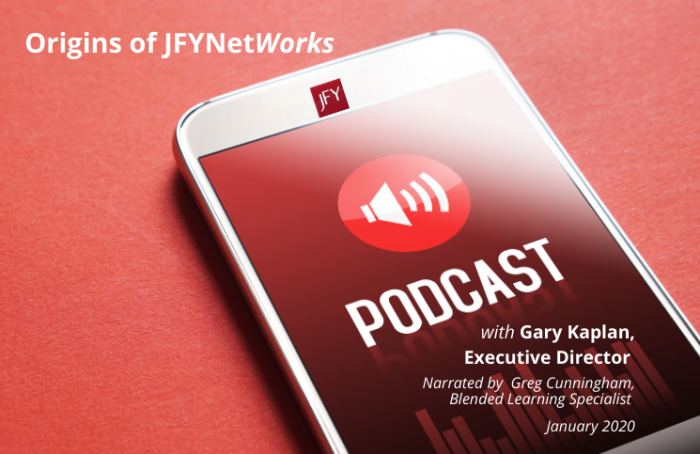 With Gary Kaplan, Executive Director
Narrated by Greg Cunningham, Blended Learning Specialist
JANUARY 2020 PODCAST – For nearly 40 years, JFYNetWorks, a Boston-based nonprofit organization, has served high-need populations in Massachusetts by developing and delivering education and job training programs that equip young people with the skills needed to succeed in our changing economy. Gary Kaplan, Executive Director of JFYNet, describes the origins of the non-profit, and how it has adapted to best serve a changing student population over the years.
Click here for a transcript of this podcast.
---
Gary Kaplan is the executive director of JFYNetWorks.
---

HOW ARE WE DOING?
In our pursuit to serve up content that matters to you, we ask that you take a couple of minutes to let us know how we're doing?
Please click here to be navigated to our JFYNet Satisfaction Survey
. Thank you!