Dear Friend of JFYNetWorks,
You may remember a young man named Joey whom we have featured before. Joey was a pleasant, affable high school student with a winning smile and a low opinion of himself. "I want to go to college," he said, "but I'm not sure I can do it. There's too much to learn. How am I ever going to make it?" We have recounted how we helped Joey work his way through our College Readiness course by showing him the periodic reports that documented how much he had achieved and how much closer he was to the goal. Our blended learning specialist, Melissa, even counted the number of software modules he had to complete and checked them off as he did them. By the end of the year, he had learned enough to pass the college placement test. In the fall, he was admitted to community college without having to take any remedial courses. We'll never forget his charmingly modest expression of triumph to Melissa: "I got this, Miss."

Every year, we ask you to help us prepare disadvantaged young people like Joey for college and careers. But does everyone have to go to college? Aren't there jobs that don't require a degree? Is college really worth the cost? We hear these questions often. As college costs rise, we hear them more often. With unemployment at historic lows, it's a seller's market for job-seekers. So why bother with college?
If the economy were a static system, it would make sense to count on current conditions continuing. But the economy is not static. It's as changeable as the weather—or oil prices. Today's sunny labor market could cloud over in one bad quarter, or one oil shock, or one revolution halfway around the globe. Or it could implode as it did barely a decade ago.
Even if nothing undermines our full-employment labor market, technological advance is changing the content of every job in that market. New technology drives new processes, and new processes require new skills. American workers will have to learn new skills throughout their careers.
This tech-driven need for re-skilling has changed employers' ideas. When they describe the skill set they are looking for now, they list critical thinking, problem-solving, communication skills, teamwork, ability to find and use information—a profile commonly dubbed "21st Century Skills."
These skills sound a lot like the skills needed for college and, in fact, they are the very same. The education goal of "College and Career Readiness" adopted a decade ago signaled the recognition of the new labor market in which skills are the primary raw material and innovation the primary product.
College used to be the province of the few and fortunate who could afford to spend four years inside ivy-covered walls. Now we use the term "post-secondary training" to include a range of options from technical certificates to coding camps to associate degrees and including bachelor's and advanced degrees. The new post-secondary training doesn't necessarily happen in one concentrated chunk immediately after high school. It can be modularized over time as the learner's career develops and requires new skills. The old static concept of college is morphing into a new paradigm of flexible lifelong learning that adapts to the evolving life and career needs of the learner.
Does everyone have to go to college? The answer is no—not in the old sheepskin and mortar board sense. But does everyone need the skills to handle college? Yes, because the skills required for college and for careers are now identical. The 21st Century workplace is every bit as cognitively challenging as any college classroom. 21st Century skills rest on a strong academic foundation but go far beyond classroom theory into the applied world of work. And there's no final exam—this course never ends.
JFY helps young people build the foundational skills that underly every academic and career endeavor. Last year we helped 4500 high school students develop those skills through blended learning programs that prepared them for high school and college benchmark assessments. This year we are on track to reach even more. We're the largest College and Career academic support program in the state, and we work hard to be the best.
Your charitable contributions help us support and guide young people like Joey toward a productive future. Whether they go on to further education or training, or go into the workforce or the military, the skills we help them develop give them the foundation to keep up with the changing demands of the workplace. And it's not just they who benefit: their productivity keeps our economy thriving for all of us.
As we approach the holidays, we thank you for the support you have given us and ask you to renew it. With your continued help, we will continue to help build a skilled, competitive workforce one young person, like Joey, at a time.
With deepest appreciation and best wishes,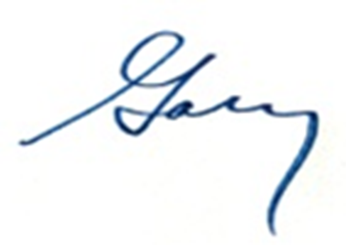 Gary Kaplan
Executive Director