Should you take a year off after high school?
by Joan Reissman, Blended Learning Specialist
If you're a senior, you are probably thinking about college. The traditional pattern has been to attend college right after high school, but many students now are taking a year off before enrolling in college. The so-called "gap year" got a lot of attention when Malia Obama decided to wait a year before attending Harvard. Her decision attracted both praise and criticism. Was it a good decision? Let's examine the gap year option.

The gap year is not just about money. Elite schools like Harvard have seen a 33% increase in students taking a gap year during the past decade according to the Council on International Exchange. To make the most out of a school break, you should begin planning now. There are advantages and disadvantages to taking time off. The key to making the gap year a success is planning and goal setting. Many educators now support taking a gap year and see benefits such as improved academic performance, maturity, gaining a new perspective, refocusing and improving career opportunities.
The most important thing is to begin with a self- assessment. What are your primary goals? Is money the primary reason for your decision? Do you think you will do better in school if you take a break? Will you lose momentum if you take time off? Is career experience important to you? Do you want to work on basic skills to improve test results? How much time are you willing to spend following your plan? Answering these questions will help you decide on a focus for your gap year.
Since the idea of a gap year is to take a year off before starting college, the first thing to do is examine college admission policies. If you are a senior, you probably know what schools' interest you. Make a list of these schools and check their policies on deferred admission. (That's what they call the gap year.) Most community colleges allow you to apply right up until the semester begins, so you might not need to defer admission. However, give yourself time to collect all required documents (transcripts, test scores, recommendations) and fill out the necessary applications. Be aware that the admissions application deadline may not be the same as the deadline for application for financial aid. Another important item is your admissions/placement tests. If you are taking Accuplacer, most colleges will accept scores for at least one year. However, an important thing to note is that the Accuplacer is changing. The old Accuplacer tests (called Classic) will no longer be administered after December 2018. Some schools have already made the switch, but all schools will be using the Next-Gen version in January. If you are not enrolling until 2020, you will definitely need the Next-Gen version. Make sure that you are taking the Next-Gen version this year. If you are taking the SAT or ACT, your scores do not expire. However, most colleges do not take scores that are more than five years old.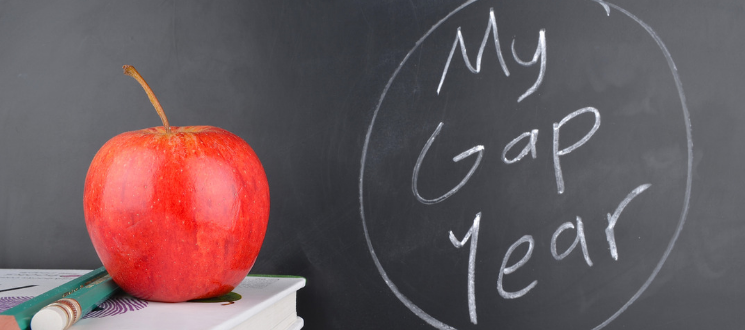 Another thing to consider is whether you want to spend some time building your foundation skills in order to improve your academic performance in college. Senior year might be very busy and you might not be satisfied with your placement scores. Be honest with yourself. Are you a self-starter? Will you really allot time for time for studying? Do you like learning on your own without classroom support? There are many online resources that will support you in English and math. For a list of study resources, look at the JFYNetWorks website and read Digital Assistance in Math and English
Studies suggest that taking a year off can help students gain a new perspective and develop more maturity. High school is a very structured environment. Teachers give you specific deadlines for work and remind you to turn in assignments. The school provides many resources to help you if you have academic or personal problems. In college, there are resources but you have to seek them out and you may not get as much individual attention. Professors generally announce course requirements at the beginning of the semester. It's up to you to pay attention and fulfill them. Professors don't usually nag you if you don't turn in homework or go to class. It's all up to you. Some students have trouble adjusting to such a less-structured environment. Taking a year off and working might help you with self-discipline and time management.
Work experience is another key factor in making your gap year productive. Again, decide what your goals are and match those goals with your plan. College is expensive and working any type of job is financially beneficial. Work experience brings other benefits as well. Work helps you improve time management and develop discipline while you build savings for future expenses.
If you can afford it, you may want to consider an internship. Internships are available in many fields. Most are volunteer or low paid, but they offer valuable work experience. What's your dream job? Maybe you have always wanted to be a lawyer. Many legal assistance organizations offer volunteer opportunities. You might also try local law firms to see if they have any volunteer or intern positions. Is becoming the next Kendrick Lamar your dream? Many record labels offer internships. Working in the music business will give you some insight into the business side of music. A list of music internships can be found at here. There are all types of programs in many fields for gap year students. A basic list can be found here.
Taking a gap year is not for everyone. The keys to a successful gap year are goal goal-setting, advance planning and self-discipline. Developing a plan and following through is an important step in anybody's personal journey. If you plan ahead, your gap year may be the experience of a lifetime. But it's a decision only you can make.