Teachers: Impact of COVID-19 on Daily Activities, Students and More, MAY 2020 Podcast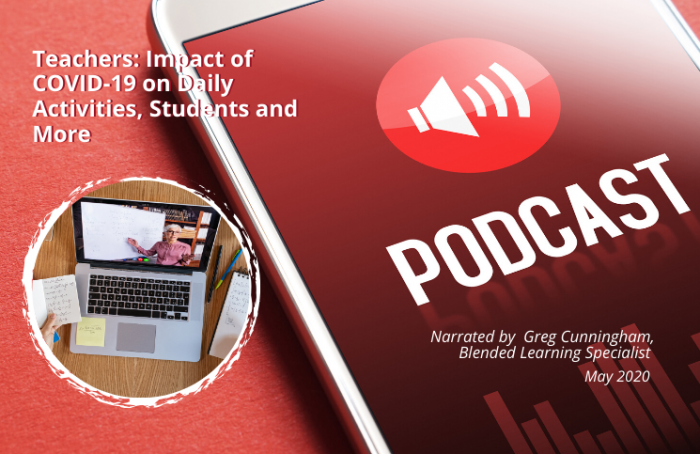 Teacher Perspectives: Shifting to Remote & Distance Learning
MAY 2020 PODCAST – This podcast features educators from Durfee High School in Fall River, Mindess Elementary School in Ashland, and Newton South High School discussing how the shift to remote learning due to the Covid-19 shutdown has impacted daily schedules, allowed some students to thrive, thrown other students off stride, and may create a "new normal" for education in the future.
Click here for a transcript of this podcast.
---
---

HOW ARE WE DOING? In our pursuit to serve up content that matters to you, we ask that you take a couple of minutes to let us know how we're doing? Please click here to be navigated to our JFYNet Satisfaction Survey. Thank you!